ISRT is a python 3.9/PyQt5/SQLite3-based RCON and Query Tool for Insurgency Sandstorm Server Administrators.
Release Notes for this version:
Removed a bug that created "Server Offline" when Mutators is reported true, but not ModList available
Added a couple of comfortability features and removed a couple of bugs that crashed the app or produced disfunctionality
Added 37 new custom Maps including old INS 2014 Maps
Integrated 67 new Mutators
Implemented Gamemode Survival and added corresponding Scenarios from Standard Maps
Inserted new scenarios for a lot of updated maps
Cleaned up the Main and Monitor App
Featuers of the App:
Integrated a total of 130 custom maps
Provides 204 Mutators to work with
Fast and simple RCON usage
Full Query implemented
Mapchange for custom maps
Show and modify in-game settings
Server Database Management
Map Database Management
Server Overview Monitor
Customizable RCON Buttons
Command History Management
Windows/Linux/MacOS compatible
Python 3.9.4, PyQT5, SQLite3 based
Download at: Isrt.info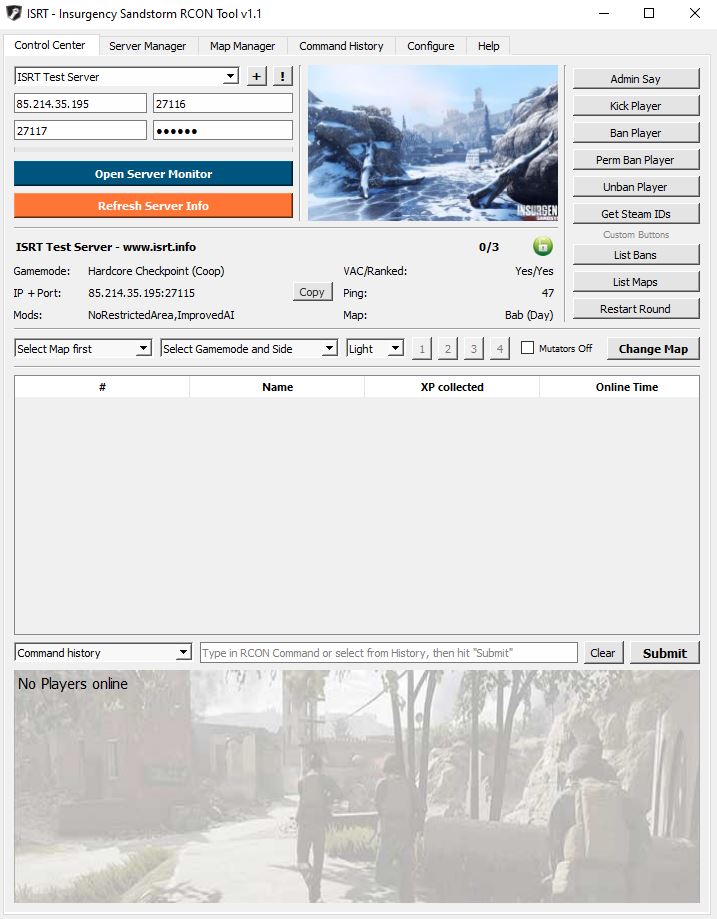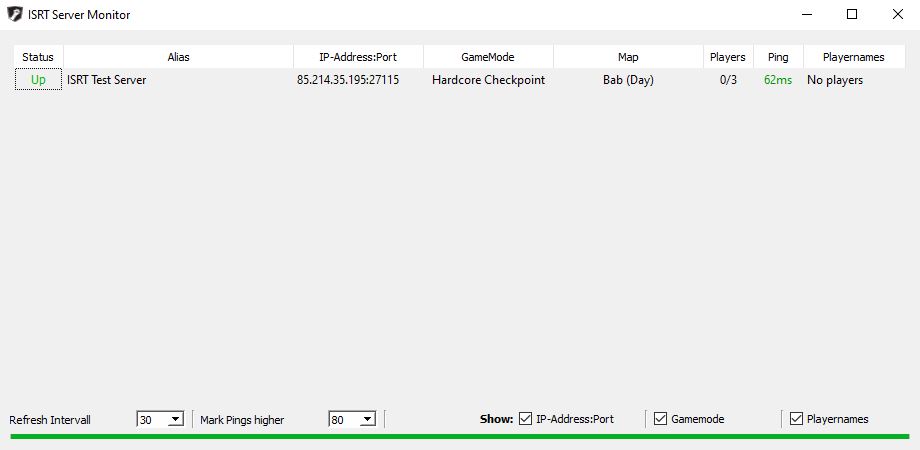 Support me:
Please remember that my software is free, but I would really like, if you consider dropping me a couple of bucks for a coffee or so, if you like my tool - I have now spent 788 hours of development and even though it's fun, maintaining server and testing infrastructure is nearly 500€/year! You can find alink for a Paypal donation on my website, as well.
Thanks and HF
Madman