---
Mutator: Sandbox
---
Spawn anything! Turn the game into CHAOS!
Server: 89.46.223.233:27102
---
Fire Support Cooldown
Mutator: SandboxLimit
---
SPAWNER
Allows you to spawn objects, vehicles and many more!
---
PROJECTILER
Allows you to spawn all game projectiles, including AT4 Rocket, Barrage rockets, C4, IED and much more!
---
GRAVITY GUN
Use it to grab objects and throw them in the air. Aim, shoot and hold fire to keep grabbing the object!
---
Fly Mode
Press V key to enter fly mode! You can also enable fixed camera by pressing \
---
---
---
CHARACTERS
---
---
---
SpongeBob
Full game voice over with over 400+ voices generated by 15.ai: Natural TTS with minimal viable data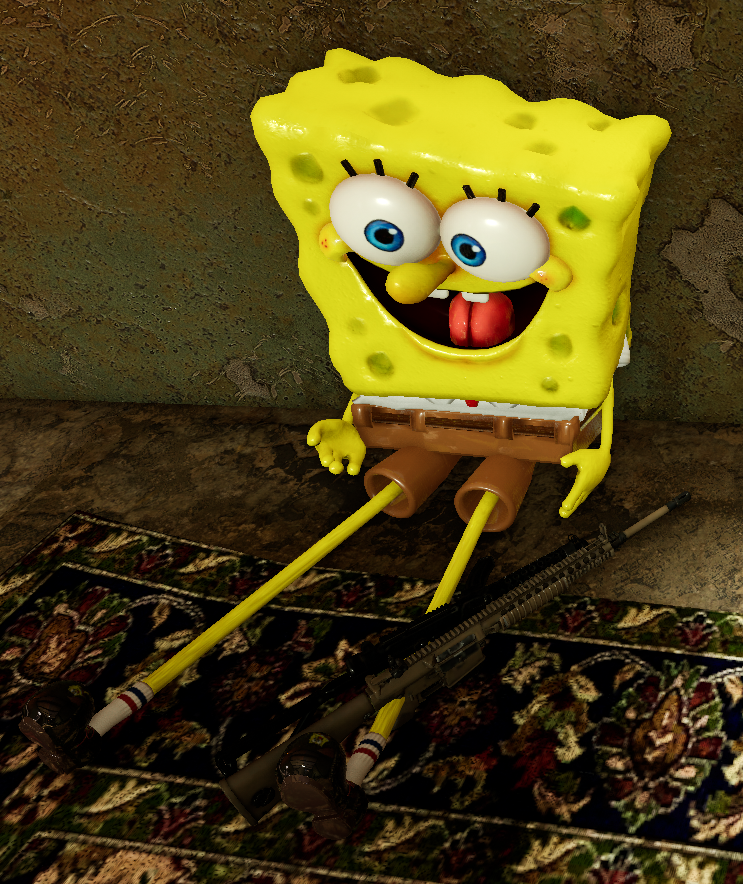 ---
---
Bugs
Spawner will not spawn anything when playing in offline mode. Will fix this with a separate SandboxOffline mutator.