------------------------>Mutator Name: TacCam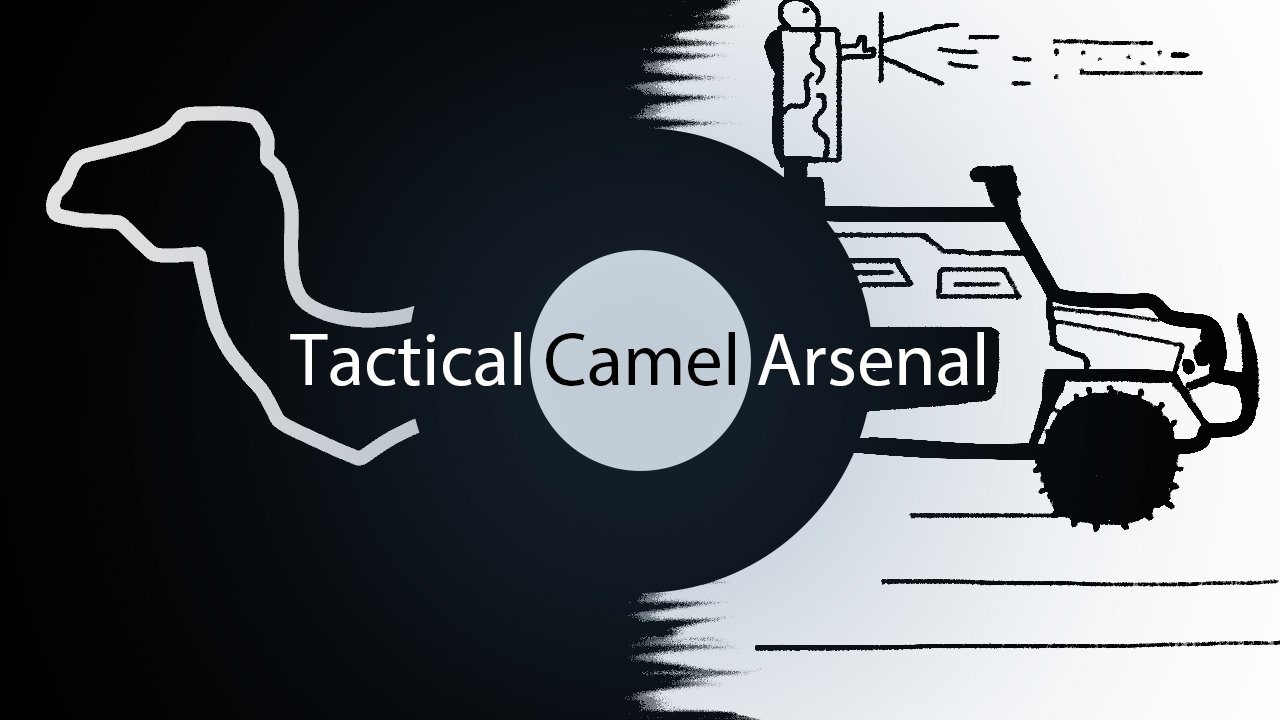 ----------------------------------------------------------------------------------------------------------------


Update 0.87 is here! brings some playable frenzy enemies and ultra carry space!
More than 30 slots for explosives! 2 primaries, 2 secondaries from 2 classes! Arsenal and Cache for each faction.
Current update classes:
- Leader: Can lead the entire team including their weapon cache on their back alone!
- Camel Whisperer: can summon a camel and carry an arsenal alone!
- Dad Bruiser: The father of all the naughty kids!
- Cousin Bruiser: The cousin of baby bruiser that looks like a dirty biker and run twice as fast.
- Baby Bruiser: The little cutie baby of mom bruiser.
- More classes incoming, including PUBG! and some dank memes.
You will be able to use machete melee weapon and infinite molotovs only if you choose one of the frenzied classes.
New Vehicle:
-GAZ Tiger (Humvee rename)
-Faster Acceleration, easier turret access from the back!
To spawn it, its like tactical armory mod, you use ur binoculars to spawn the camel or GAZ Tiger as the camel whisperer (Security) or leader (insurgent)
Reduced minigun support calls to 2 per round.
Reduced vehicle spawns to 25 per round :) it got abused!
Do not use with any mod that modifies fire support.
Works now on servers!
Added a new class: Camel whisperer. You can sprint faster than anyone else. You are the commander and observer at the same time.
Camel Top Speed = 40Mph...
Acceleration 0-40mph = 7 seconds
Camel Features:
- Has flame farts (Not working)
- Screams like a human when his legs are tired (Working)
- Cries a lot like flamer when hit by lead (Only when dead)
- Can drive sideways on walls (Working but dangerous)
- Can backflip (Working)
- Can kill from far distance with more than 1000hp in damage (Reduced distance and damage to 500)
- Can enter doors and interiors (Working)
- Will scream everytime you hit the horn (Working)
- Has laser eyes that blind enemies at night and possibly in the morning (Working)
- Can drift and perform sharp turns (Partially working)
- Has a torture chair and a mounted machine gun (Not working)
- Protects players from bullets by keeping them underground xD (Working)
- Can survive multiple suicide bomber blasts (Reduced max health from 5000 to 800 and damage from explosion to 0)
- Supports up to 4 seats (Working)
- Can be called in 50 times per round. (Reduced to 25)
- Will not explode but pop smoke everywhere (Working)
Test World
Fire Support Taccam helped by RareK, vehicle replacements by me. Everything in this mod belongs to their owners and epic games.